Kids is the activities program specially designed for children aged 4 to 12 and their families to come into contact with contemporary art in a fun way.
On 12, 18 and 19 December 2021, the educational department put on three free workshops for children aged between 6 and 10, helping them explore and discover the works of Maurizio Cattelan through the creative processes of storytelling, sound and movement.
In Pirelli HangarBicocca all participants enjoyed some great new activities inside Maurizio Cattelan's Breath Ghosts Blind exhibition, together with the writer Francesco Gungui, the musician Davide Tedesco and the dancers Luci su Marte.
Pirelli HangarBicocca's in-person creative courses are back!
Every Sunday, Pirelli HangarBicocca offers activities and workshops that let children and young people discover and explore the temporary exhibitions by Maurizio Cattelan and Neïl Beloufa.
By moving around, listening to your emotions, using colours, thinking up fantastic stories and creating new digital identities, you'll see how contemporary art and its visual forms can lead you into amazing new worlds. Come and join us!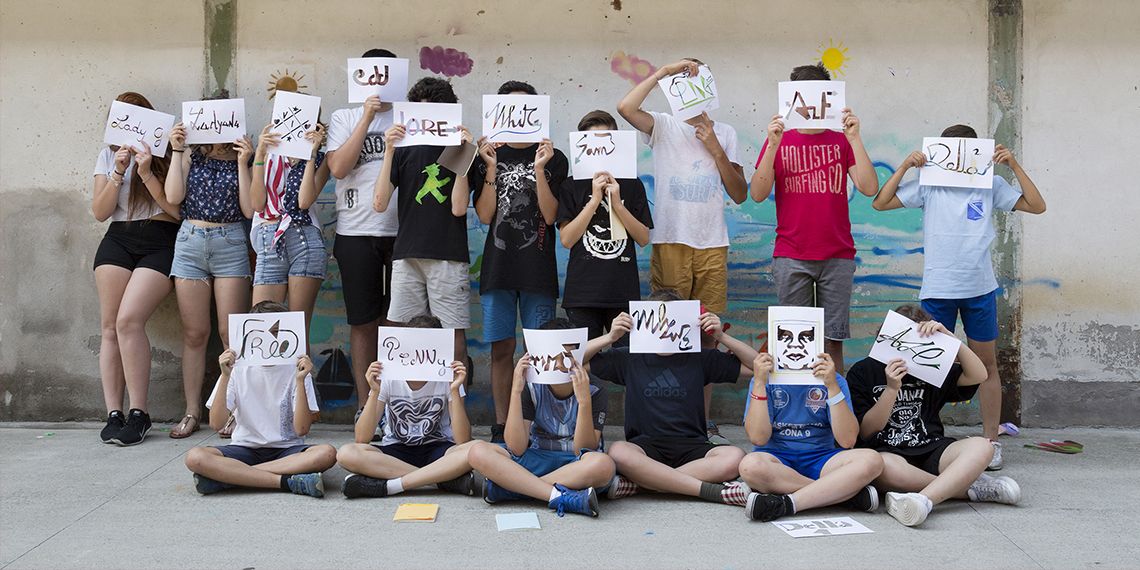 Edu Summer 2021 – Summer Chronicles has been a month-long project (5 June - 4 July 2021) that involved the dancers Umberto Gesi and Roberta Piazza, the writer Francesco Gungui, the director duo Kinonauts, the artist Rachele Maistrello, the musician Davide Tedesco and the illustrator Marco Zambelli. They will be working with younger visitors and their families, involving them in activities, workshops, creative projects and camps both inside the museum and in the outdoor spaces and in the surrounding area. Using the languages of art, cinema, dance, music and storytelling, they will take their inspiration from Neïl Beloufa's "Digital Mourning" exhibition – on show at Pirelli HangarBicocca until 9 January 2022 – and Chen Zhen's "Short-circuits" exhibition (which ended on 6 June 2021).
QUI L'ARTE SI METTE IN GIOCO.
Divertiti a trasformare il disegno nella tua opera d'arte.
We asked the artist Alice Ronchi to come up with an idea that would help introduce children to the world of contemporary art and she created six original drawings that could be transformed, completed, and coloured with all the freedom and creativity that children are capable of.
Once a week, for six weeks, we offer you a new subject inspired by the works that have been displayed over the years at Pirelli HangarBicocca: have fun turning them into something completely new and original!
Publish photos of your creation on Instagram using our hashtags #ArtToTheKids and #ArtToThePeople with the tag @pirelli_hangarbicocca: the most stunning and surprising drawings will be posted on the social profiles of Pirelli HangarBicocca.
Admission rates for the creativity courses held in Italian on the Kids program are as follows:
First child – 8 euros
Each additional child – 6 euros
Accompanying adult (Family Lab) – free of charge
By purchasing the Family Membership Card children and adults can take part free of charge in all Kids activities, which must be booked online. 
For any info about our kids activities, please contact hbkids@hangarbicocca.org