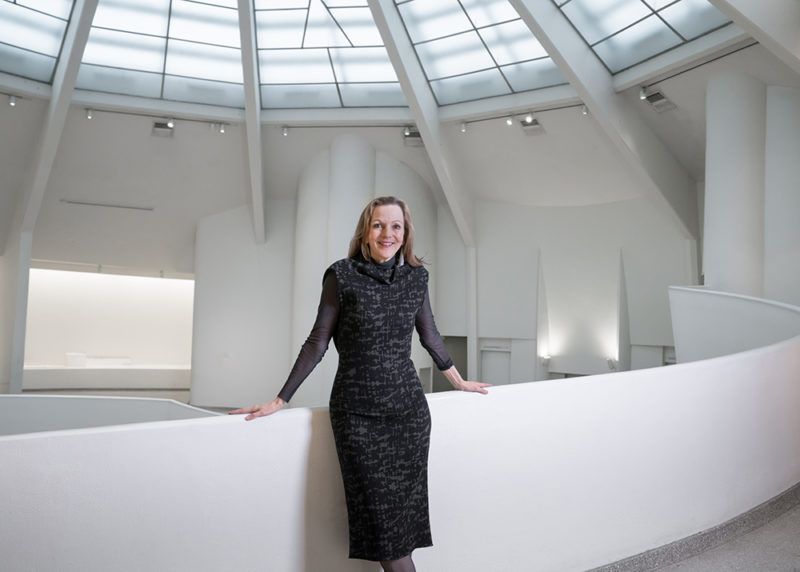 Event Public Program
Chen Zhen
Short-circuits
10 December 2020 – 7.00pm
Between the seen and the unseen. A conversation on the work of Chen Zhen
Alexandra Munroe in conversation with Lucia Aspesi on the occasion of the publication of the catalog of the exhibition "Short-circuits"
Between the seen and the unseen. A conversation on the work of Chen Zhen is a digital dialog between Alexandra Munroe, Senior Curator, Asian Art and Senior Advisor, Global Arts, Solomon R. Guggenheim Museum, and Director, Curatorial Affairs, Guggenheim Abu Dhabi Project, and Lucia Aspesi, Assistant Curator at Pirelli HangarBicocca.
The dialog focuses on the themes explored by Chen Zhen throughout his artistic career and on his cultural and geographical background, and it takes as starting point the newly published catalog of the exhibition "Short-circuits" curated by Vicente Todolí. The catalog delves into the main issues of Chen Zhen's research, through essays by Alexandra Munroe, Vicente Todolí and the critic and curator Marco Scotini. The volume, published by Skira, is accompanied by a rich iconographic documentation of the exhibition display, and a selection of preparatory sketches by the artist.
Alexandra Munroe, Ph.D. is an award-winning curator, Asia scholar and author focusing on art, culture and institutional global strategy. She is the Senior Curator of Asian Art and Senior Advisor, Global Arts at the Solomon R. Guggenheim Museum where she has led the Guggenheim's Asian Art Initiative since its founding in 2006. Since 2018, she has served as Director, Curatorial Affairs, Guggenheim Abu Dhabi Project. Munroe has worked on over forty exhibitions and is recognized for her pioneering scholarship on artists Cai Guo Qiang, Daido Moriyama, Yayoi Kusama, Lee Ufan, Mu Xin, and Yoko Ono, among others, and for bringing such historic avant-garde movements as Gutai, Mono-ha, Japanese otaku culture, and Chinese conceptual art to international attention. Her project Japanese Art after 1945: Scream Against the Sky (1994) is recognized for initiating the field of postwar Japanese art history in North America. Recently, Munroe was lead curator of the Guggenheim's exhibition, Art and China after 1989: Theater of the World, which The New York Times named as Top 10 exhibitions of 2017 and Artnews named as Top 25 most influential shows of the decade. She received the 2017 Japan Foundation Award and the 2018 Commissioner for Cultural Affairs Award, both bestowed by the government of Japan.
For Alexandra Munroe's portrait: photo David Heald.