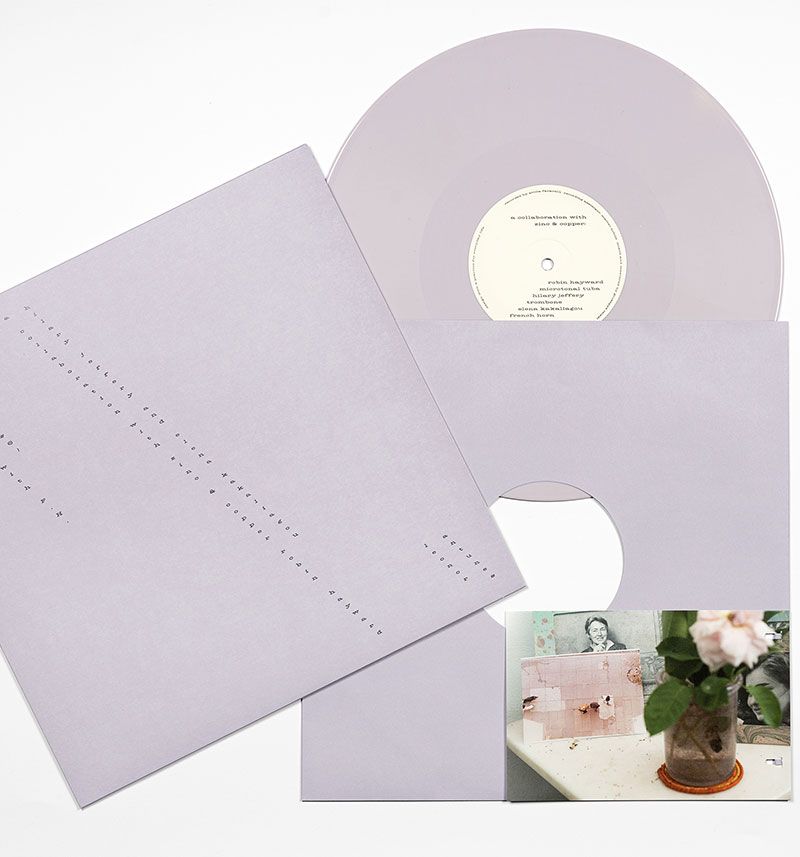 Leonor Antunes | discrepancies with F.H. (#1 #2 #3 #4 #5 #6)
Limited edition of 100 numbered and signed copies of a print-run of 200 vinyl records + 10 A.P.
Leonor Antunes realized a vinyl record with the soundtrack of the performance that was held inside the show, in which the Zinc & Copper trio played a score for brass instruments composed together with the artist (Dec 18 2018). The edition includes a photograph of the interior of Franca Helg's home in Galliate Lombardo. Antunes has further intervened with her own handwriting on each photographic print, which she has then applied to the record sleeve using Japanese stapling.