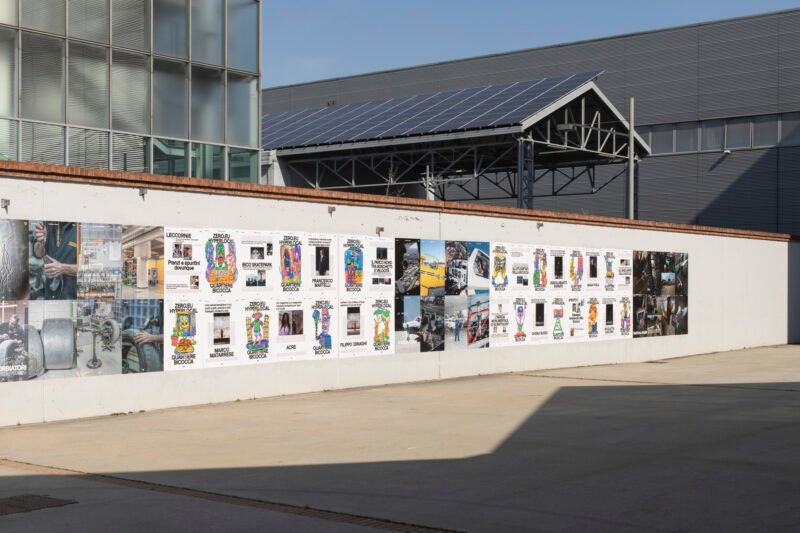 Event Guest Projects
24 March – 7 May 2023
From March 24 until May 7 Pirelli HangarBicocca's open air spaces host Hyperlocal Bicocca.
Through the project Hyperlocal, ZERO – magazine and platform devoted to events and lifestyle – illustrates Bicocca area as a generative place in which communities produce cultural and creative environments, invent and renovate entertainment by developing new trends.
Contents are published on the pages of Hyperlocal Magazine, magazine posted on the inner side of the wall delimiting Pirelli HangarBicocca's garden.
This issue includes interviews, articles on the history and some places of the area and photographic and illustrated galleries to promote and tell about people, history and communities in Biccocca distric where the museum is located.