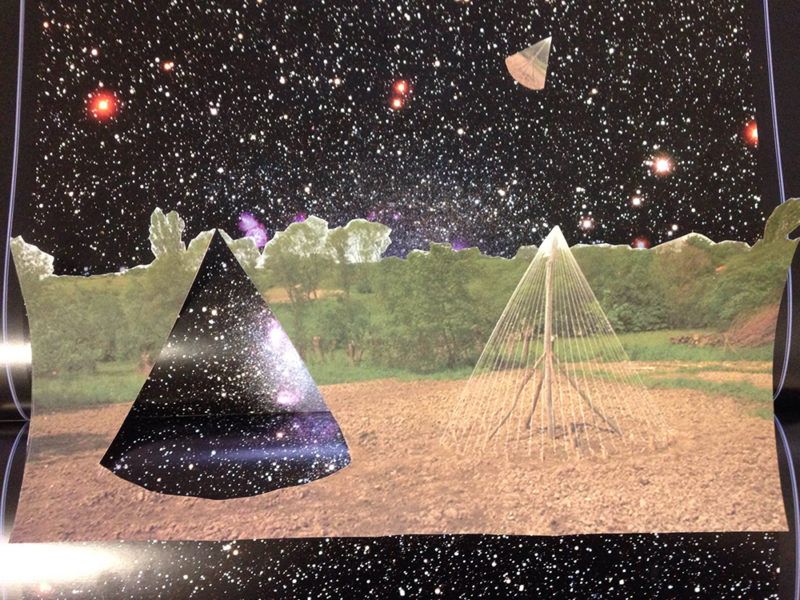 Event Public Program
Petrit Halilaj
Space Shuttle in the Garden
3 March 2016 – 9.00pm
Astronauts saw my work and started laughing
Petrit Halilaj in conversation with Francesco Garutti and Andrea Bagnato

Moderated by Roberta Tenconi
This conversation between Petrit Halilaj, Andrea Bagnato and Francesco Garutti, moderated by Roberta Tenconi, sets off from the exhibition "Space Shuttle in the Garden" to examine themes and issues raised by the individual works. Alongside the artist himself, it features the viewpoints of an art and architecture curator, an architect, and the curator of the show.
The reference to the astronauts in the title (an allusion to an earlier piece) alludes to a wry, puzzled look at everyday life, transformed by art. The conversation unfolds within an exhibition space that becomes an arena of dialogue, with the works giving visible form to the topics under discussion.
This is the second event on the Public Program calendar devoted to Petrit Halilaj, which starts out from the exhibition at Pirelli HangarBicocca to build deeper familiarity with his work, drawing on the input of other artistic disciplines and languages (music, architecture, literature).
Francesco Garutti is a curator and editor active in the field of contemporary art and architecture. He was "Emerging Curator" for 2013-2014 at CCA Montreal and from 2011 to 2013 edited the contemporary art section of the magazine Abitare. He teaches in the Department of Architectural Sciences at the University of Genoa and since 2015 has been Curator of Exhibitions at THEVIEW Studio, Genoa. Recent publications include FAIRLAND – Explorations, insights and outlooks on the future of art fairs (2014) for Koenig Books/Mousse Publishing and Can Design be Devious? (2016) for CCA Montreal. He is currently at work on the forthcoming exhibition by artists De Gruyter & Thys for La Triennale di Milano.
Andrea Bagnato is an architect and researcher with degrees from TU Delft and the Centre for Research Architecture in London. In recent years he took part in the Modeling Kivalina project, focused on climate change in the Arctic. His latest publications include Forensis: The Architecture of Public Truth and SQM: The Quantified Home, produced for Biennale Interieur 2014 in collaboration with Joseph Grima.